For many of the world's smallholder farmers, financial inclusion is a pathway from poverty to prosperity.
Access to affordable financial products and services — like savings, credit and insurance — are often the difference between living hand-to-mouth on meager returns and running a profitable agribusiness, earning a sustainable living income, and growing savings to better weather unexpected market or climate shocks.
Though technology adoption and multisector partnerships have spurred an increase in financial inclusion over the last decade, challenges persist: Today, 1.4 billion adults remain unbanked, with women less likely than men to have their name on an account.
The importance of appropriate financing for smallholders cannot be understated, said Heifer International President and CEO Surita Sandosham in a recent webinar. "Farming communities need to be able to build secure savings and access credit for timely investment in their farming businesses."
In the first of a series of Heifer webinars, experts from World Bank CGAP, El Buen Socio, Mastercard Community Pass and Heifer Nepal discussed these challenges and others, sharing case studies on smallholder farmer-focused projects across Asia, Latin America and Africa.
While financial markets provide an estimated $50 billion in credit to smallholder farmers per year,  70% of the credit demand — up to $170 billion — remains unmet for small-scale producers in Africa, Latin America and Asia.
This funding gap is due to challenges such as financial institutions lacking a physical presence in the rural regions where farming families live, their view of agriculture as too risky an investment and a reluctance to provide financial products that are suited to the specific needs of producers.
Highlights from the discussion include:
The catalytic role partnerships continue to play in innovation and increasing access to finance for smallholder farmers.
The importance of understanding and addressing gender and social norms in financial inclusion.
How governments play a pivotal role in enabling financial inclusion — as partners and in creating a conducive environment for innovations to thrive.
Addressing Gender Barriers to Financial Inclusion in Senegal
Innovation in this sector sometimes means repurposing existing or traditional approaches to financing in new ways to empower rural communities who lack access to financial services.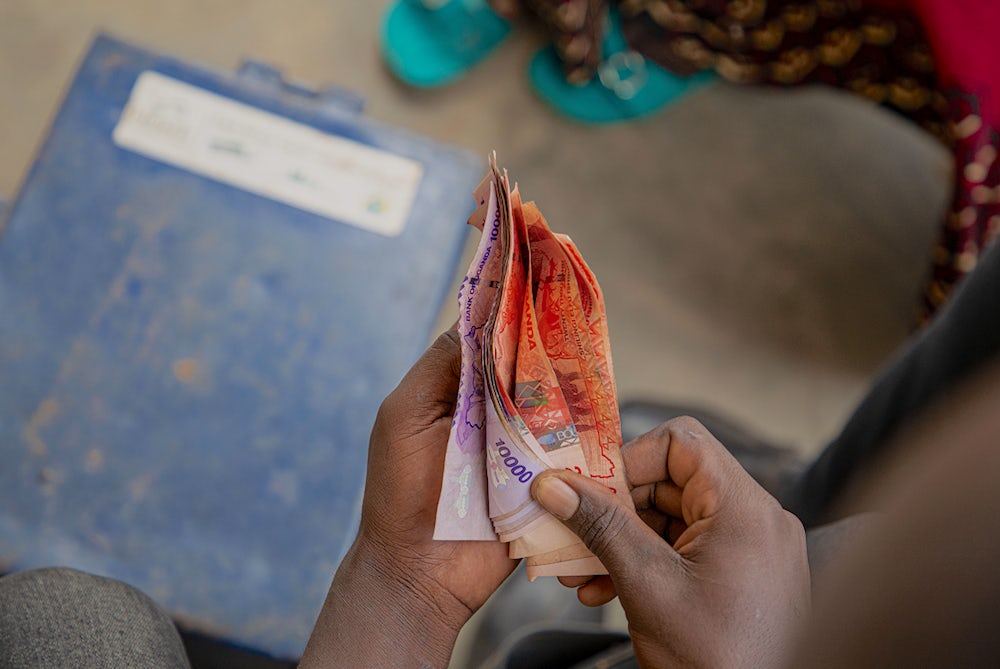 Photo: Heifer International
One such example of the approach of MyAgro. This Africa-based nonprofit working to lift smallholders out of poverty devised a digital financial tool that allows farmers to access integrated packages of improved seed, fertilizer and trainings using a layaway model — farmers pay small increments of money over time so that their packages are ready by the planting season.
After two years of implementation, the MyAgro team noticed a stark gendered divide: in their Senegal project, women constituted only 25% of the customers. In collaboration with The World Bank CGAP, MyAGRO conducted a study to find out why the adoption rate for Senegalese women was so low.  
Their research revealed that social norms differ significantly even in neighboring countries and affect the extent to which women participate in financial inclusion activities, explained Chloé Gueguen, the women's digital financial inclusion advisor at CGAP.
"We prioritized working with the community," she said. "Not only their needs but also their beliefs and norms."
Linking Cooperatives with Financial Institutions in Nepal
In Nepal, where Heifer International has worked for over 25 years supporting hundreds of thousands of women to organize and run agricultural co-ops, developing partnerships with local banks and financial institutions (BFIs) has unlocked financing for smallholder farmers.
Since 2018, Heifer Nepal and its partners have connected with 21 BFIs to commit more than $75 million and mobilize $15 million. The model uses corporate guarantees to enable low-risk and high-performance lending for smallholder farmers, described Prakash Katwal, the business development and access to finance lead at Heifer Nepal.
"Strong social capital reduces the credit cost for BFIs and smallholder farmers," Prakash said, describing Heifer's value-based community development model, and noting that affordable finance empowers entrepreneurs to expand farms, create stable income and improve nutrition and education.
Tailoring Loans to Poultry Farmers in Mexico
El Buen Socio, a social enterprise in Mexico, provides tailor-made loans and financial education to smallholder farmers. Through a partnership with Hatching Hope Mexico — a Heifer International and Cargill project which offered business training and record-keeping support to smallholder producers — El Buen Socio began extending credit to poultry farmers, and developed a financial product that mirrored their cashflow.
At the end of the project, the farmers who took the loans had significantly higher annual incomes of up to $4,220 compared to the farmers who did not take loans at $2,620.
Karla Breceda, CEO and founder of El Buen Socio, stressed the value of impact investors like Heifer Impact Capital bearing the risk of providing access to finance. "Even if the return on investment from providing tailor-made credit is low," she said, "it frees up philanthropic resources while providing access to finance over many years."
Implementing Digital Solutions for Farmer Financing
Around the world, smallholder farmers are increasingly harnessing technology and other innovations to share best practices, improve yields and, importantly, increase their access to finance.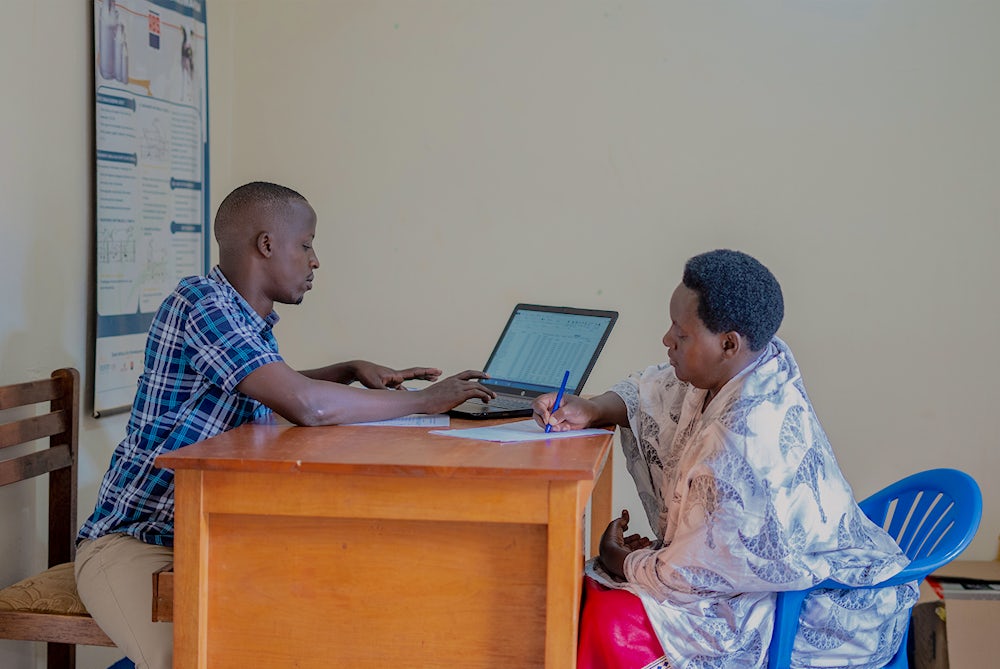 Mastercard Community Pass is a digital platform that facilitates the delivery of critical services to marginalized communities, individuals and businesses.
Among other services, the platform provides a digital marketplace for smallholder farmers looking for reliable markets and fair prices to connect with buyers. It enables secure digital payments and access to financial services for a population otherwise out of reach.
"Through this platform, we reduce the cost of working with individuals and we make it easier for service providers to leverage that infrastructure for more services," said Daniel Huba, vice president of sub-Saharan Africa market development for Community Pass.
 Stay Connected
There is no one-size-fits-all solution to the challenges of financial inclusion. Understanding the diverse needs of farmers, the socioeconomic barriers they face and utilizing technology remain crucial elements in addressing the funding gap. Keep an eye out for upcoming Heifer International webinars and download the webinar slides here.